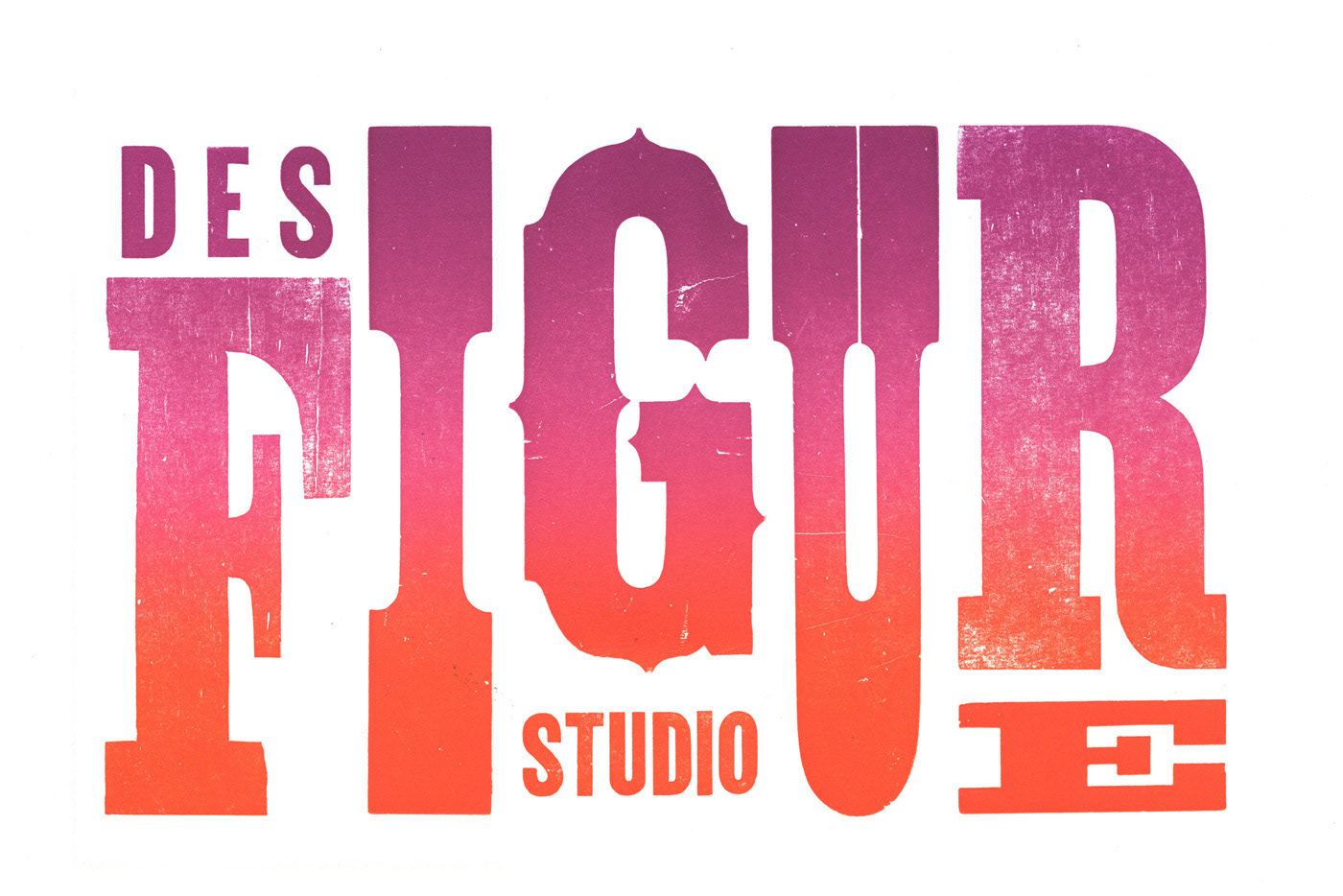 Há anos escolhi a palavra

DESFIGURE

para assinar meus projetos. Esse termo sempre me inspirou a observar,  
desconstruir e experimentar para recriar novas ideias e visuais, e então, acabou virando a marca de meu atual estudio. 
Acredito que o melhor caminho para estar sempre se reinventando é estar em movimento. Neste ano, experimentando uma nova técnica chamada

LETTERPRESS com tipos de madeira

, construí minha nova marca a partir
de formas pré existentes e explorando as técnicas manuais que tanto amo. Adoro a textura do papel,
o comportamento único da tinta a cada nova impressão e as possibilidades infinitas da experimentação.  
DESFIGURE (in English, disfigure).

For many years I've been signing my works with this word that I believe to be the greatest inspiration for my projects. To desfigure is to deconstruct something, to reinvent, to create. This year while living in Brooklyn and experimenting with some

woodtype and letterpress techniques

, I ended up creating my new identity from pre-existing forms and handmade processes. Here is the result of it.


Para meu novo cartão de visita, utilizei as folhas impressas com a marca em

letterpress
e cortei em tamanho padrão de cartões. Com um

carimbo

, estampei a nova marca sobre essas texturas que criaram um mosaico e diferente visual em cada peça, reafirmando a ideia de

desconstruir para criar algo novo.

 
To create my business card I sliced those big letterpress prints down to smaller sizes and stamped the new identity over these textures to create new compositions in each peace. Disfigure. Deconstruct to create something new.