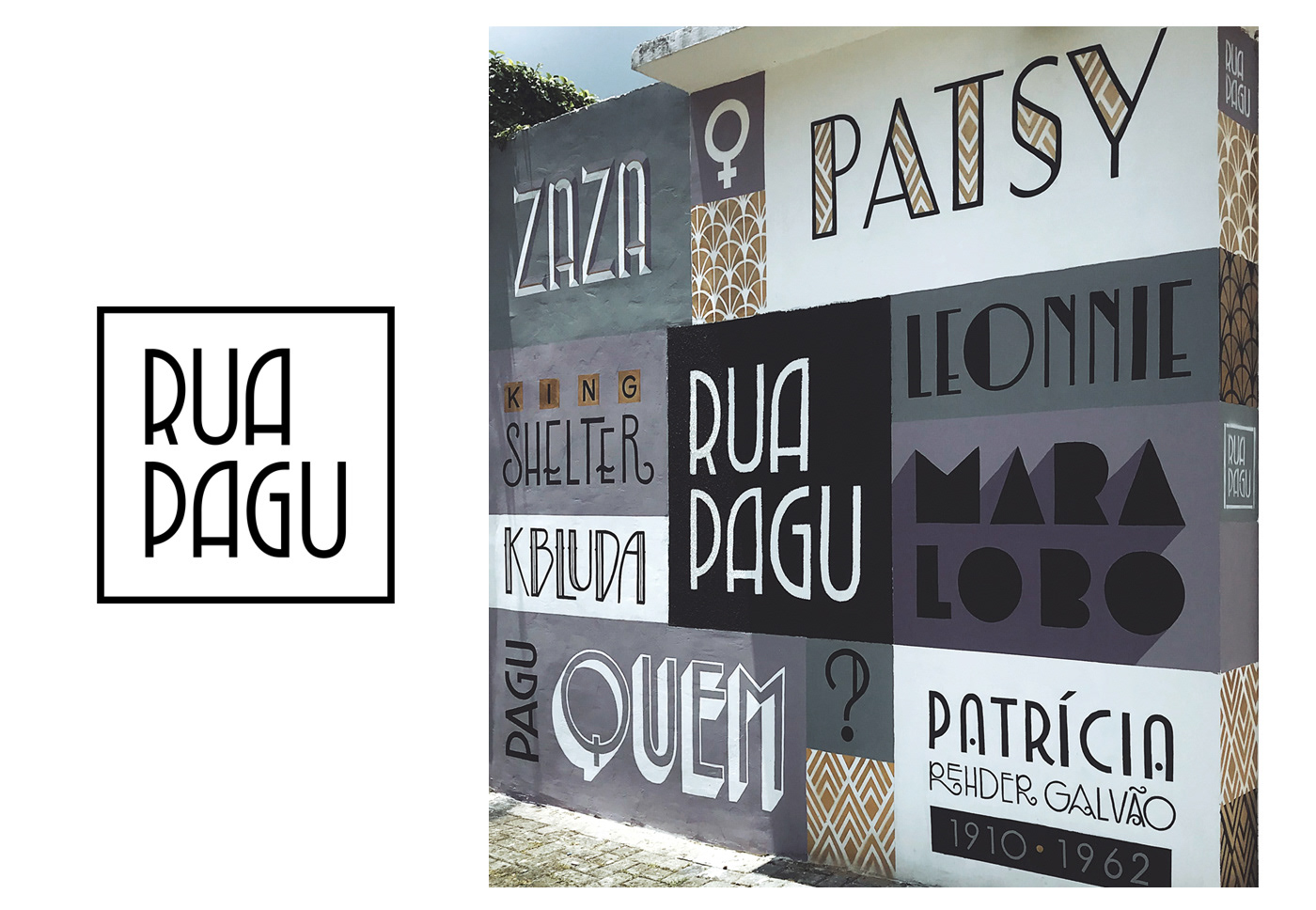 Rua Pagu

(Pagu Street) is a local boulevard in Curitiba, Brazil, not only a place to have food, beverages and entertainment, but especially,

a place that seeks to empower women and local artists,

as well as a place that supports and stimulates urban culture and music.

The name of this boulevard is inspired by a young brazilian journalist from the 20's: 'the modernist's muse', Patrícia Galvão, who was mostly known as "Pagu"

, though she used many other nicknames to sign her writings and manifestos – back in the time when women weren't welcome to express themselves that much.

She was a fighter and a feminist!
I've developed the visual id, some posters and their front wall in 2018 / 2019. 
Check out some photos of the painting process below. 
All these nicknames were used by Patrícia Galvão during her activist life. 
For this mural, besides the choice of working with some

geometric lettering

, I've decided to explore some patterns and textures inspired by 

art deco style typical of the 1920s

, exploring with

stencils and golden spray.
Pagu was born in Brazil in 1910. She was a journalist, writer, cultural activist, feminist and a political militant who

defended the active participation of women in politics and in society.

That is why working with

stencils for its visual impact

seemed to be the right choice, 'cause

it reinforces the idea of resistance and urban language occupation.
Special thanks to my dear assistant Stephanie Schafer and the owners of the place: Fabi, Carol & Ana.